How Do I Claim Against a Local Authority for a Serious Injury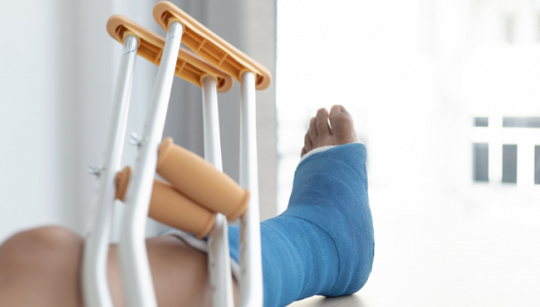 The Occupiers' Liability Act 1957 applies to those in control of places accessible to the public. It means that local authorities, or local councils, have a duty of care for visitors and members of the public whilst they are using an area that they are in control of.
If you receive a serious injury that you think is the result of negligence by the local authority then you may be able to claim compensation from the local authority.
Personal Injury Claim Time Limits
It is advisable to seek legal advice as soon as possible after an accident because there is a three-year time limit from the date of an accident, in which you are able to bring a personal injury claim.
Unless:
you're claiming on behalf of a child, then the three-year time limit starts from their 18th birthday
you're claiming on behalf of someone who lacks the mental capacity to make a claim themselves, then there is no time limit
Proof of Negligence
Although it may not be possible at the time of an accident it is important to collect evidence to help prove that there was negligence on the part of the local authority.
It is beneficial to get the contact details of any witnesses to the accident. These people will be able to back up your version of events.
If the police were involved, make a note of their reference number.
As soon as possible after the accident take photographs of where the accident happened and where possible of any defects that may have led to you getting injured. These may include photos of potholes, uneven pavement slabs, broken steps or other issues that led to the accident.
Compensation
If you have suffered minor injuries which will not cause long-term problems, and you can still work and not lose wages, you may wish not to pursue a claim for compensation. However, where injuries are more serious and you are unable to work following the accident, making a claim for compensation may be appropriate. A personal unjury solicitor will be able to advise you of the best course of action.
You may be able to claim for:
Loss of earnings
Treatment costs
Medication costs
Travel expenses
Adaptations to your home or car
Pension loss
Our Personal Injury Solicitors are here to make the process of making a compensation claim as simple and straightforward as possible, so that you can concentrate on your recovery. We will take on the administrative tasks and arrange any medical evidence to help you secure fair compensation, so that you can receive the best rehabilitation to aid your recovery.
Note:
You can find out more about reporting an accident on a road or pavement to a local authority here: https://www.gov.uk/claim-compensation-injury-road-pavement
If you have had an accident that you believe is the fault of a local authority, and you would like to know more about what is involved in claiming compensation and recovering losses, please contact us to arrange a confidential and no obligation consultation on Bingley 01274 723858, Ilkley 01943 601173 or Bradford 01274 735511.