I'm A First Time Buyer. What Process Do I Need To Go Through To Buy My First House?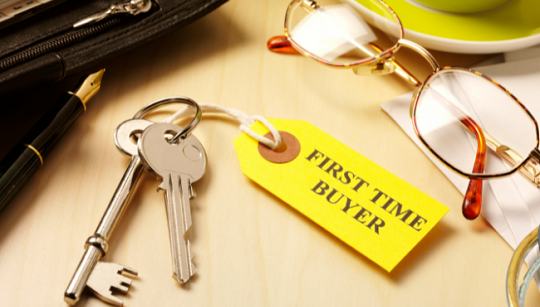 The process to buying a house may seem relatively simple, however the more time and care that is taken at various steps, the easier the process will be.
● Budget
● Find a property
● Put in an offer
● Have an offer accepted
● Enlist a solicitor
● Exchange contracts
● Complete the sale
● Move in
Budget
Before simply going looking for a property you like, it is sensible to decide what budget you will have available. This way you will avoid any potential disappointment of finding a house that you would like but is out of your price range.
Banks, building societies, and financial advisors will be able to advise on the amounts that you are able to borrow and the size of any deposit you will need to put down towards your house. Interest rates may differ and there may be various deals available, and so it is wise to shop around.
There may be government schemes available to help you buy your first home. Information about these can be found here: https://www.ownyourhome.gov.uk/
Remember to take into account other costs of buying a home. These may include survey costs, mortgage arrangement and valuation fees, solicitor or conveyancer fees, Stamp Duty, insurance, moving in costs, and decorating costs.
Create a budget to check that you can afford any mortgage payments along with Council tax, utility bills, and general cost of living expenses. Remember to take into account any other loans that you make payments on.
Find a property
Once you know your budget, and you have saved a deposit, then you are ready to start looking for a property. You will want to consider where the best location will be for you now and in the future, available transportation routes, local amenities, accessibility.
Even if you think you know an area well it may be worth checking out the statistics for crime, searching for local schools, and local transport links. You can do that here: http://www.uklocalarea.com/index.php
Check the flood risk as this could not only ruin your enjoyment of a home but will affect insurance premiums. Check here: https://www.gov.uk/check-flood-risk
Some properties will be Freehold and others will be Leasehold. If the property is Leasehold you should check that it has over 85 years remaining, and be sure to get details of Ground Rent and Service Charges in writing before buying the property. You can find out more about this here.
Put in an offer
Once you have found a house that is right for you, you will want to put an offer in, but how do you know the price is right? Do you just take the seller's word for it? Luckily you can check how much houses nearby have sold for and their size and condition for comparison on Rightmove here: https://www.rightmove.co.uk/house-prices.html
Once you have had an offer accepted you will need to enlist a reputable solicitor.
Enlist a solicitor
Buying a house is most likely going to one of the largest purchases of your life and it is worth getting it right and avoiding costly mistakes down the line. A reputable solicitor will ensure that all the appropriate searches are undertaken and that you are covered should anything not go to plan.
Exchange contracts and complete the sale
The process of transferring ownership of a property is called conveyancing. As part of this process you will exchange contracts and agree a date on which the sale will complete. Your solicitors will guide you through the process but you can find out more about it here: https://www.gov.uk/buy-sell-your-home/transferring-ownership-conveyancing
Move in
You will want to find a reliable removal firm. The British Association of Removers is a good place to start: https://bar.co.uk/
NOTE:
Before the removal day be sure to make sure you know about things that you will need on moving day, such as:
the location of the stopcock to switch the water off
the location of water, gas and electricity metres, and the readings on moving day
who the energy suppliers are
what days the bins are collected
how the heating system works
if the current owners have any manuals or warranties for existing equipment
Importantly … don't stress and enjoy the process!
Not everything is going to go to plan, but with a reputable legal team supporting you, you will at least know that you are in safe hands, and that your best interests are being considered.
If you're a first time buyer or looking to move house then call our conveyancing team on on Bingley 01274 723858, Ilkley 01943 601173 or Bradford 01274 735511 and we'll get you moved in and settled as quickly and easily as possible.