The Top 5 Things to do When Selling a House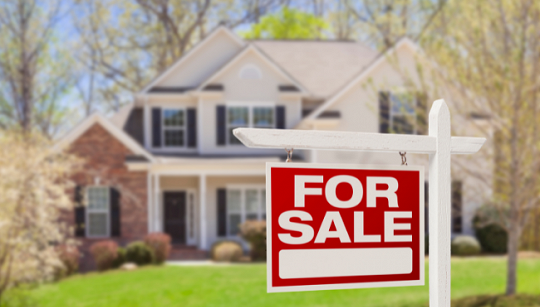 In what has undoubtedly been a difficult and unprecedented time, it's actually a great time right now to be selling a property. If you've decided it's time for a change of scenery but are finding the prospect of selling your property daunting, we can help. So, here are our top 5 things to do when selling your home.
1. Evaluate your Finances
The first thing to do before you embark on the process of selling your house is to get a rough idea of how much it is worth. This means that you can calculate how much money you will be left with after you have paid off the mortgage. If you're planning to move to a more expensive property or if your current mortgage deal is coming to an end, consider re-mortgaging onto a better deal.
2. Get an Energy Performance Certificate
Sellers must provide an Energy Performance Certificate for the property they are selling. This is a document which ranks the property in terms of energy efficiency, and which homeowners need to provide to potential buyers. It's worth noting that you must have at least applied for an Energy Performance Certificate before you put your home on the market.
3. Prepare your Home for Sale
It goes without saying that you'll want to get the best price for your property. There are, of course, many things that you can do to help increase its appeal, not only to the person valuing it, but to potential buyers too. In the first instance, think about the first impressions of your property. Are the lawns mowed and the outside spaces tidy? On the inside, consider refreshing paintwork with a neutral colour, and taking care of any outstanding maintenance problems. Give your home a spring clean, de-clutter where necessary, and generally smarten things up.
4. Estate Agents and Valuations
Do your research before choosing an estate agent or deciding to sell your home yourself. Online estate agents can be an affordable option when selling a house so it's worth reviewing what they can offer too. However, branch-based estate agents can offer a more personal touch and knowledge of the local area and potential buyers. An estate agent will help guide you through the process and offer advice, so make sure you read reviews, check out their websites, and look for recommendations. When getting a valuation and setting a price for your home, consider getting a few valuations from other local estate agents to compare.
5. Hire a Solicitor
Enlisting a reputable solicitor is incredibly important at this point. It goes without saying that buying a house will probably one of the largest purchases of your life. It is, therefore, worth getting it right and avoiding costly mistakes down the line. A reputable solicitor will ensure that all the appropriate searches are undertaken and that you are covered should anything not go to plan. A personalised, professional, and proactive approach from your solicitors is key.
Here at RDC solicitors, our professional and experienced team are always on hand to provide advice and support during the process of selling your home. Our property team is committed to making sure you receive a first-class service for every aspect of your transaction. If you have any questions or need further information, please give us a call on the following numbers:
Bingley 01274 723858
Ilkley 01943 601173
Bradford 01274 735511