What Employment Legislation Do I Need To Consider In My Business?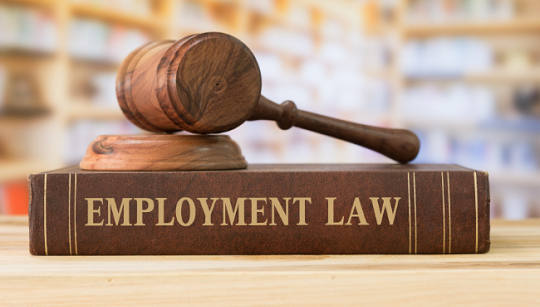 All the relevant rules and regulations set out in current Employment Legislation have to be followed by businesses if they are to conduct themselves legally and not leave themselves open to litigation by employees.
This is not straightforward however, as a search of UK legislation containing the word 'Employment' returns 44 results (https://www.legislation.gov.uk/uksi/employment?page=1), and by their nature laws will be updated and amended over time.
Three of the main employment legislations are:
Equality Act 2010
Health and Safety at Work Act 1974
National Minimum Wage Act 1998
It is advisable that business owners are familiar with the requirements of all legislations that are relevant to their businesses and if anything is unclear then legal advice should be sought. Below are the outline requirements of the 3 main acts mentioned above, although other legislation may also be applicable to your business, and this should not be taken as a definitive list of requirements.
Equality Act 2010
The purpose of the Equality Act 2010 is to prevent discrimination against workers based on 9 characteristics, which are:
Age, disability, gender reassignment, marriage and civil partnership, pregnancy and maternity, race, religion or belief, sex, and sexual orientation.
Discrimination can be direct, indirect, harassment, or victimisation.
What you can do to prevent discrimination in your business:
create an Equal Opportunity Policy that sets out guidelines for employees to follow
train staff as to what is expected of them regarding discrimination
Health and Safety at Work Act 1974
The Health and Safety at Work Act 1974 sets out an employee's and the employer's responsibilities for health and safety in the workplace to ensure the working environment is safe.
The responsibilities of a employer are set out as:
having an up to date health & safety policy
ensuring all staff undertake health and safety training
ensuring protective clothing and equipment are provided where relevant
ensuring all buildings meet requirements regarding ventilation, temperature, and noise
Ensuring equipment is safe to use and properly maintained, warning signs are displayed where relevant, and first aid equipment and facilities are available.
National Minimum Wage Act 1998
The national minimum wage act 1998 sets out the national minimum wage that employers are legally required to pay employees. Her Majesty's Revenue & Customs (HRMC), has the authority to take employers to court if this is not the case. Employees are entitled to a national minimum hourly wage dependent on their age, and there is a special rate for apprentices. Employers need to ensure that they are paying employees this as a minimum.
Some other legislation that may be relevant to your business
Agency Workers Regulations 2010
Employment Rights Act 1996
Employment Relations Act 1999
The Maternity and Parental Leave etc. Regulations 1999
Part-Time Workers (Prevention of Less Favourable Treatment) Regulations 2000
Transfer of Undertakings (Protection of Employment) Regulations 2006
Employment legislation sets out legal requirements for your business and it is important that it is followed. It can be complex and change over time. Ensure that you keep up to date, update business policies and employee training where relevant, and take advice if you are ever unsure of your legal responsibilities.
If you have an issue with a current or former employee, or would simply like advice on ensuring you are following all the relevant employment legislation in your business, then
call us on Bingley 01274 723858, Ilkley 01943 601173 or Bradford 01274 735511.