10 Things To Do When Buying A House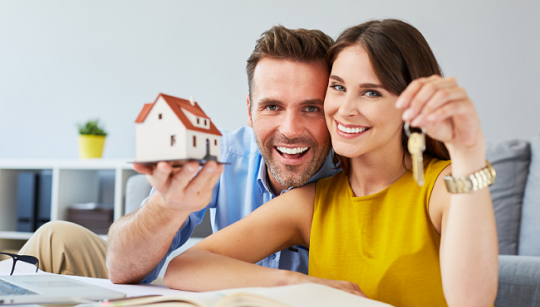 Buying a house can seem a relatively simple process:
-Find a property
-Put in an offer
-Exchange
-Complete
But anyone who has gone through the process will tell you that it is rarely so simple, and this short article should give you some helpful hints and tips to help you through the process of buying a house.
1. Budget
Before looking for a house to buy it is certainly worth completing a budget. This way you will know what price bracket to start searching in. These are some of costs that you may wish to include:
Deposit
Mortgage arrangement fee
Valuation fee
Legal fees
Stamp duty
Surveys
Removal costs
Home repairs
Furniture and extras
Mortgage repayments
2. Mortgage check
Although not everyone needs a mortgage, the vast majority of us do. It is worth checking an independent mortgage tool to ensure you really are getting a good deal. You can find one here: https://www.moneysavingexpert.com/mortgages/best-buys/
3. Find out about the local area
Even if you think you know an area well it may be worth checking out the statistics for crime, searching for local schools, and local transport links. You can do that here: http://www.uklocalarea.com/
4. Check the flood risk
Talking of things not going to plan … check the flood risk of the property as this could not only ruin your enjoyment of a home but will affect insurance premiums. Check here: https://www.gov.uk/check-flood-risk
5. Check the price is right
So, you have found the perfect house, but how do you know the price is right? Do you just take the seller's word for it? Lucky for you, you can check how much houses nearby have sold for and their size and condition for comparison on Rightmove here: https://www.rightmove.co.uk/house-prices.html
6. Check the Leasehold status
It is worth becoming familiar with the terms Leasehold and Freehold. If the property is Leasehold you should check that it has over 85 years remaining, and be sure to get details of Ground Rent and Service Charges in writing before buying the property.
7. Enlist a reputable solicitor
Buying a house is most likely going to one of the largest purchases of your life and it is worth getting it right and avoiding costly mistakes down the line. A reputable solicitor will ensure that all the appropriate searches are undertaken and that you are covered should anything not go to plan.
8. Find a reliable removal firm
The British Association of Removers is a good place to start: https://bar.co.uk/
9. Fact Find
Make sure you know about things that you will need on moving day such as:
the location of the stopcock to switch the water off
the location of water, gas and electricity meters, and the readings on moving day
who the energy suppliers are
what days the bins are collected
how the heating system works
if the current owners have any manuals or warranties for existing equipment
10. Don't stress and enjoy the process
Not everything is going to go to plan, but with a reputable legal team supporting you, you will at least know that you are in safe hands, and that your best interests are being considered. Happy house hunting!