How To Resolve Problems With Your Landlord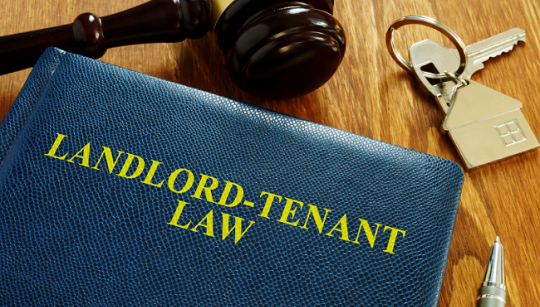 It is unfortunately not unusual for tenants to experience problems with their landlord. Issues can include:
● outstanding repairs left for a long period of time
● the landlord entering the property without permission
● threats of eviction
Remember, you and your landlord are likely to have an ongoing relationship, so it's important to start by trying to find an amicable solution that you can both agree to, to see if you can resolve the situation. However, this is sometimes not possible or it does not resolve the problem to the full satisfaction of both parties.
In these cases then it is important that you write to your landlord and a formal complaint may be the most appropriate course of action to take. The housing ombudsman provides some useful guidelines on how to go about doing this and what you should include in your letter:
"1. If you are writing a letter of complaint rather than completing your landlord's complaint form address this to the chief executive or the complaints department and make sure that you include a heading stating that the letter is a formal complaint.

2. Be clear and be brief. Explain why you are unhappy with how your landlord has handled the original issue you reported and what you would like the landlord to do to put things right. We recommend that your letter or email is now longer than a side of A4 paper. More detail can always be provided later.

3. Give the landlord time to respond - under its policy the landlord is expected to respond to you within a certain period of time. The complaints policy should treat people fairly. It should therefore give you some ideas as to how your complaint will be dealt with, by which type of staff and over what period of time.

4. Keep copies of everything, including any responses you receive whether it is a letter or just a note of a phone conversation with your landlord about your complaint."
You can find more information, including case studies, example letters and videos, here: https://www.housing-ombudsman.org.uk/residents/make-a-complaint/outcome-page-help-complain-landlord/
The most important thing to bear in mind with any dispute is to keep ample records and evidence. Make notes of any issues, actions taken, letter or phone calls received and ensure everything is dated. If there is a physical issue with the property then make sure you have visual evidence and anything else that supports your case.
If your landlord is still not responding then you may need to write to a 'designated person', such as an MP or local councillor to alert them to the issues that you are facing. Your Council or Local Authority will also be able to offer support and advice. Citizens Advice are also an excellent point of contact for information and advice. Take a look at their "Renting Privately" page here: https://www.citizensadvice.org.uk/housing/renting-privately/
Hopefully, you will be able to resolve problems with your landlord without having to take legal action, and there is always the option of Alternative Dispute Resolution instead.
If you feel that you have exhausted all reasonable options and believe that you have a legal case against your landlord, or you would like to arrange Alternative Dispute Resolution, please contact us on Bradford 01274 735 511, Bingley 01274 723 858 or Ilkley 01943 601173.